It's inner city Glasgow, 1975, and a new teacher takes on some hard men and wild women who've been kept behind at school.
by Isobel Robertson 
Teaching secondary school is an awesome responsibility even at the best of times. I like this story because it shows that winning is possible whatever the odds, that even the hardest and toughest of youngsters can be reached.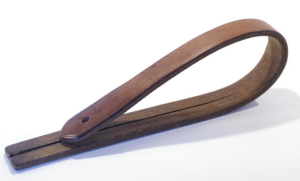 'Take a deep breath, it can't possibly be as bad as you imagine.' I tried hard to convince myself that I would cope splendidly. Turning the door handle I stepped across the threshold into the lions' den.
Thirty pairs of eyes swiveled to 'clock' my entrance, sullen 15-year-olds, the cream of the ROSLA kids. ROSLA, Raising Of the School Leaving Age, passed amid crisis and panic within the teaching profession, had just become the latest piece of genius theory to reduce unemployment numbers. These were the first class forced to stay the extra year in school, with no discernable syllabus, resources, or goodwill. And here they were, sitting in my classroom, thinking they'd rather be anywhere else. I pulled myself up to my five feet four inches, tried best as I could to scowl and marched to the comparative safety behind my desk.
The next few weeks were hell on earth. I tried a host of topics related to my geography degree; environment, weather, town planning, country capitals, quizzes, puzzles….even 'draw your granny!' The cries of 'useless' and 'boring' rang in my ears each night as I trudged home to mark jotters with nothing in them, or worse, comments I'd rather not decipher.
Then there was the discipline.
Matthew Mills was the worst. He goaded me every day, trying to force me to give him the TAWSE, or strap, a leather belt Scottish schools used as an instrument of punishment, even torture. I had decided, as a cultured human being, I would never give 'the belt'. I could remember the pain I had suffered when it made rapid contact with my tender palms and fingers. Matthew was the leader of the pack and eventually I had to do it. I extracted him from the class; no way was I going to belt him in front of his adoring public. He was over six feet tall. I got a stool to stand on. Then I issued a warning. 
'So help me, if you move your hands I'll go straight into that class and tell your boys just what a coward you are.'
Then I hit him as hard as I could. And another twice for luck! His face was predictably impassive. I hadn't really hurt him.
Then, unbelievably, he said, 'Aye, you're no bad.'
Things really improved after that, but in my professional opinion I was not doing a good job. Discipline had recovered, but what to do about the education part of my job? I had access to transport; I had imagination and a supportive head of department pleased to sign off any idea as long as he was not asked to participate. And I had a cousin who managed a factory on the edge of Glasgow. It was a small factory but part of an industrial estate. So began the germ of an idea.
In those days there was negligible focus on Health and Safety or parental consent and in any case most of these kids were untraceable in the evening hours, their parents or parent being only too glad of their absence. I did prepare. I thought about learning outcomes and rationale. They'd see a production line, see working in a team, learn about economics, advertising and so on. Some of these kids would end up working in a factory. I had my link to industrial geography.
All set! Seatbelts on in a minibus full of excited ROSLAs. On this their first ever field trip were Matthew and his pals plus five girls, with the distinctly unlovely Janice among them. Janice was a 'big lassie' and a member of the Orange band. Yes, the type that marches the streets throughout the marching season to the stress and discomfort of the city of Glasgow Police. Janice played the horn but her voice alone sufficed to create a deep bass background to any tune. With Janice and Matthew on board we left the playground, my heart fluttering in my chest.
'Aw muss, gonae pass they busses so we can gie them the finger?' 'Certainly not. We must get there safely children.'
And safely we did arrive, amid raucous laughter, at our first stop, the lightbulb factory. But sadly the experience left the kids unenlightened. On to watch paint dry at a paint outlet on the industrial estate. Few questions were asked and little interest shown. I was thinking the whole thing was a disaster but I did have my trump card, my cousin's factory. As we drew up outside the Lovable Bra Factory there was a gasp from the crew.
We entered the building to be met by Gordon. He gave them the uplifting story of the company and explained the production line. We were ushered in to the factory space where rows of Glaswegian ladies at their Singer sowing machines were blathering away nineteen to the dozen. Reams of pink, black, neon lace, ribbon and wire for the DD cups. I had never seen the boys or Janice so quiet and riveted.
The banter and the chat from the women was pure Glaswegian. Finally a brassy redhead addressed Matthew
'Ah son, d'ya fancy a job on this line, eh?'
Immediate response,
'Nah. Ma job'll be taking them aff!'
Much hilarity all round. And the laughter continued all the way home with hearty singing and even a 'thanks miss' at the end.
I had found a breakthrough. The kids had to finish the term and we managed to get there but life for me was tolerable and I actually had a new group of minders in the school.
'Aye, she's ok her. Gie her some slack eh?'