The story of Robert Scott of the Antarctic
and Anna Bågenholm, from Norway.
This story borders on unbelievable. It shows unambiguously the dividends made possible thanks to advances in research usually funded through small, seemingly insignificant gifts made by private individuals acting alone.
Though, try telling Anna Bågenholm they're insignificant.
I've included it because Scott was a childhood hero of mine, because such stories as Anna's are rare and thrilling and because I like endings to be happy, at least some of the time.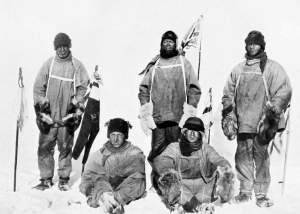 It's 29th March, 1912. Trapped in his hut deep in the Antarctic wastelands at the bottom of the world a 43-year-old British adventurer is slowly freezing to death. The weather outside is dreadful. He's been marooned for days, slowly starving. The last of his companions has already died and he is now alone. Frostbite has taken hold. Skin ulcers cover his emaciated body. As his body's temperature falls, one after another its normal functions cease. Heartbeat, breathing rate and blood pressure all drop catastrophically. Speech becomes difficult. Shivering grows uncontrollable. Mental confusion steadily increases, amnesia too. Exposed skin stands blue and puffy. Muscles fail. Even his hair stands on end in a hopeless, involuntary action to preserve vanishing heat.  Clinical death will occur soon after, though due to the extreme cold, brain death might be postponed for some time. It is a fearsome end.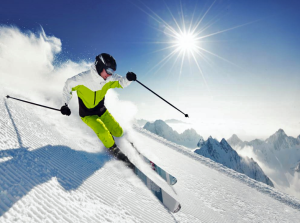 Fast forward 87 years, to 1999. In the northern Norwegian wilderness an intrepid 29-year-old skier falls, twists onto her back and, out of control, slides into a ravine. In seconds she's careened into a fast-flowing stream that sweeps her to where the flow vanishes under thick ice. She can't move as her body is wedged tightly beneath the ice by the water's fierce flow. Two friends racing behind catch her skis just in the nick of time to stop her from being swept away, but in the snow and the wild terrain they can't haul her out from that icy mountain stream. Little by little she's sucked ever more under. Now she too is slowly freezing to death.
Forty minutes after being trapped in the icy water her struggles slowly ceased. Minutes later her heart stopped beating. Her body now was completely still. By the time the rescue helicopter arrived her heart hadn't beaten for nearly an hour and a half. By then, she was technically dead. Still paramedics in the rescue helicopter worked tirelessly against the odds, trying to revive her. By the time her body was handed into the care of Dr Mats Gilbert on the roof of Tromso University Hospital her heart had been stopped for well over two hours.
Both Anna Bågenholm and Robert Falcon Scott froze to death. But unlike Scott and untold thousands before him, more than three hours after her heart stopped beating, Anna Bågenholm was brought back to life.
How could this miracle happen?
Well, in part at least, because of you.
Here is Anna's incredible story. As you read it, please say aloud to yourself, at the appropriate moment, 'We did this. When in the past I supported medical research, I helped make this miracle possible. That's what I, and others like me, that's what we did.'
Say it now. Say it with pride.
Because it's true. When you and thousands like you supported the development of those high-risk new research initiatives, this is the kind of thing you were making possible.
Amazingly, the very thing that was killing Anna also helped save her life.
The cold.
In that extreme cold Anna's body, including her brain and all her life functions, effectively shut down.
How incredible is that?
But the cold alone wasn't the only thing that saved her. This is the bit where you come in.
Three more modern miracles combined to bring Anna back to life. They're all available now, even in the frozen north of Norway. Sadly, none of them were there for Robert Falcon Scott of the Antarctic, nor for thousands of others who died like him.
But they are there now.
The first of these advances has it roots in the makeshift ambulance wagon that appeared in 1795, during the Napoleonic wars, when medics first realized the value of getting to wounded soldiers quickly, before trauma and blood loss reduce survival chances. Anna's equivalent though was very up-to-date – the flying air ambulance helicopter.
The second life-saver goes back to the last days of World War II, to pioneering experiments on the human heart that led to invention of the heart bypass machine which temporarily takes over the task of circulating blood so that surgeons are free to work on the no-longer-beating heart. In Anna's case it was circulating her blood – all of it – through a gentle warming process via one of these machines that brought her lifeless carcass back to viability.
The third miracle owes its origins to the fight against polio; to the development of the iron lung and the 'life support' system which today routinely saves so many premature babies and others whose fragile bodies struggle just to survive.
Of course other qualities came together to play important parts in the saving of Anna's life. Persistence, stick-ability, determination, courage, optimism in the face of hopeless odds. Not to mention professional skills that money can't buy and the best medical facilities that money can.
But as Captain Scott and his colleagues showed such a short time before, in such circumstances human qualities alone, admirable though they are, are not enough. That's why we promote the research that you support, that day in, day out is saving lives like Anna's, even as you read this incredible story.
Robert Falcon Scott is presumed to have died on 29 March 1912, or possibly a day later. The positions of the bodies in the tent when it was discovered eight months later suggested that Scott was the last of the three to die. From the Antarctic wastes Scott's last words echo down the ages with a pathos and resignation that moves us still.
'We took risks, we knew we took them; things have come out against us, and therefore we have no cause for complaint, but bow to the will of Providence, determined still to do our best to the last…
'Had we lived, I should have had a tale to tell of the hardihood, endurance, and courage of my companions which would have stirred the heart of every Englishman. These rough notes and our dead bodies must tell the tale…'

Anna Bågenholm was very much more fortunate. Thanks to good luck, some brave and brilliant friends, some dedicated, wonderful medical staff and some quite extraordinary advances in medical science, she can tell that tale herself, in the flesh. It's a triumph made not just possible, but effective, by all who have worked to properly fund research.
That includes you. Yes, you.
Anna has survived that ordeal now for more than 5,000 days. If Anna were able to, I'm sure she'd want to say to everyone who played a part in this modern miracle, 'thank you for the days'.
Well done, you! Thank you for the days.